Our Personal Injury Areas Of Expertise
Experienced, reliable, and compassionate legal guidance from Michigan's trusted law firm
Get The Compensation You Deserve
If you've been seriously injured because of another person's negligence, you're probably entitled to financial compensation. The team at ZuppkeLaw is here to help you obtain the maximum compensation you deserve. Simply give us a call for an initial case assessment. Don't assume the insurance company is going to have your back — contact our law office today.
Compassion
It's common for personal injury victims to find themselves being represented by someone who could frankly care less about the outcome of their case. That's not the mindset of the lawyers at ZuppkeLaw. Regardless of what your case entails, you can count on our firm to treat you with the utmost respect and compassion.
Tenacity
Our reputation for fierce and unrelenting litigation in the courtroom started in 1980 when David F. Zuppke first started the practice. that tenacity has remained steadfast amongst our attorneys even after all these years. At ZuppkeLaw, winning is the only option.
Experience
Many personal injury victims make the mistake of hiring just any lawyer to handle their case. The fact is that experience matters when you've become a victim of negligent, intentional, or reckless conduct. You can feel comfortable knowing ZuppkeLaw has been representing injured victims for over four decades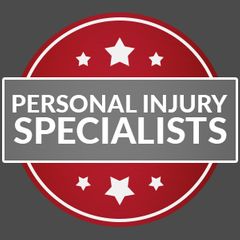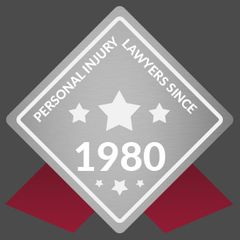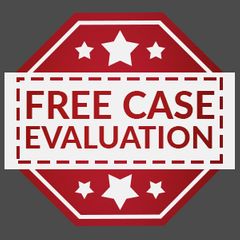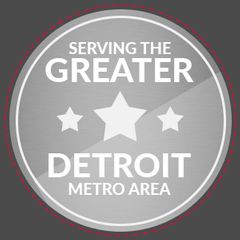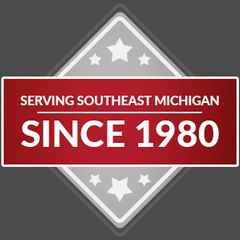 Our Personal Injury Services
An Overview Of Our Personal Injury Areas Of Expertise
At ZuppkeLaw, we understand you may be anxious about the processing of and ultimate outcome of your case. Our lawyers want to eliminate this unnecessary stress for you and your family. Contact us now to schedule a consultation and discuss your options.
Call ZuppkeLaw today at (248) 206-5900 to schedule a personal injury case evaluation.
You're driving along one day, minding your own business. Then before you can blink, another car comes out of nowhere and totals your vehicle. The worst part is that you end up having to go to the hospital for serious injuries.
This kind of scenario happens all of the time in Michigan. Sure, your first thought might be to contact your insurance representative and work toward a settlement. But these people will pull out every trick in the book just to save their employer a few bucks. While it seems unfair, it's the sad reality car accident victims face.
This is why it's so important to contact an auto accident attorney you trust. When you call ZuppkeLaw, if we take your case, we'll immediately get to work. Our seasoned team prides itself on outworking opponents and building a sound case for clients. This level of effort and attention to detail helps tip the scales in your favor and increases the likelihood of a larger settlement.
Whether the person who caused the accident was texting and driving or distracted in some other way, you need reliable legal representation. At ZuppkeLaw, we represent clients who were injured in an accident involving a car, truck, bus, taxi, or motorcycle. In contrast to other firms that might use a "blanket" approach when it comes to personal injury cases, we give each case…and every client our full attention.
It is quite likely that your case is worth a lot more than what the insurance company tells you it's worth. That said, you should never sign a release unless you have consulted an expert. We often tell our clients that insurance companies are successful because their representatives lie, cheat, and steal away the rights of accident victims. At ZuppkeLaw, we will review those rights with you and explain how they come into play with your settlement.
You deserve a lawyer who is comfortable taking your case to trial. Just know that more than 95% of lawsuits are settled out of court. Still, we prepare as though we're getting ready for the fight of our lives.
So, if you were injured in a car accident, we encourage you to immediately speak with a ZuppkeLaw attorney. We won't guarantee outrageous financial awards like many TV lawyers do, but we will guarantee close attention to your case by our experienced attorneys.

Motorcycle Accident Attorney
When you're riding your motorcycle, it's just you and the road. All you want to do is soak up the beautiful Michigan weather as the wind whips through your hair. Then "Bang" — you're injured by a careless driver.
This happens far too often. And, as you already know, a motorcycle accident is far more likely to cause catastrophic and fatal injuries than cars.
Bikers are far more at risk of suffering injury due to other drivers texting, talking on the phone, pulling out of side streets, and just plain being stupid. If you become the victim, take action immediately, and don't allow the other driver's insurance company take advantage of you.
We've said it before and we'll say it again. Insurance companies and their adjusters and representatives don't have your best financial interests in mind. They have their own financial interests in mind. They will pull out all stops to ensure that the company saves money. And they often do that by offering you fast money that can be a fraction of true value.
Time is of the essence. If you've been injured in a motorcycle accident, get legal representation immediately. Don't risk losing witnesses or allow important time periods to lapse. ZuppkeLaw has been serving motorcycle accident victims in the Greater Detroit Metro Area for over 40 years. We understand your uncertainty and anxiety about the process, which is why our attorneys take the time to walk you through your case every step of the way.
Hire an attorney with the right experience. One who knows the risks of the road. David Zuppke is a Harley Davidson enthusiast who often rides to the office on on his 2005 Harley Davidson "Heritage Classic" that he's ridden for more than 50,000 mile through 21 states. Why is this worth mentioning? Well, Mr. Zuppke shares your passion for motorcycles and has experienced the "close calls" caused by distracted drivers. He will do everything in his power to get you the maximum financial compensation you deserve.
So if you're a victim, do yourself and your family a favor and contact ZuppkeLaw. Let us do our thing.

Truck Accident Lawyer
Similar to motorcycle accidents, truck accidents can be incredibly dangerous and deadly. Perhaps your vehicle recently got tangled with an 18-wheeler on the highway and you incurred significant injuries as a result. Rather than simply hope your insurance representative goes to bat for you and gets you the financial compensation you deserve, we recommend contacting a local law firm.
ZuppkeLaw understands how getting into an accident with a semi-truck can be a life-changing experience. If you were lucky enough to survive this traumatic event, you're still probably going to have to overcome challenges in the not-too-distant future. Rest assured that our attorneys know what it takes to get you the highest dollar amount possible.
Let's switch gears for a moment. Maybe you have a loved one who is currently hospitalized from a serious truck accident and you need to find legal representation on their behalf. Whether they have broken bones, serious brain damage, or are paralyzed, the reality is the clock is ticking on their potential case.
Soon after contacting ZuppkeLaw and completing an initial case assessment, our team gets to work. This proactive, tenacious approach allows us to keep the pressure on the opposition and increases the likelihood of you receiving the maximum level of compensation.
Just because a truck driver might have the proper licenses and credentials doesn't mean he won't ever make a bad choice on the highway. Of course, commercial drivers who are overworked and exhausted can create a dangerous situation for you and your passengers. In any case, ZuppkeLaw is here to help you take action against a negligent truck driver.
If you ever have the misfortune of being in a truck accident, don't let the driver off the hook because it seems like the easiest thing to do. ZuppkeLaw will make sure they are held responsible for their negligence and that you receive compensation for medical costs and recovery time.

Dog Bite Lawyer
Let's say you head out for a run at a nearby Detroit park. For whatever reason, someone loses grip of their dog's leash and you notice Fido coming right toward you. Try as you might to get away, the dog catches up and bites you.
Believe it or not, dog bites are a major issue here in Michigan. Whether you were bitten by the neighbor's dog or your child was bitten on the face by a classmate's dog, it's imperative to understand your rights. What many victims don't realize, though, is that the state's dog bite laws can be difficult to interpret without the assistance of an attorney.
ZuppkeLaw has been handling such cases since 1980. If you're facing minor or severe injuries, you can count on ZuppkeLaw to help you recover complete compensation. We know that dog bite cases can be stressful, which is why we treat each of the situations with compassion and integrity.
"What should I do first after getting bit by a dog?" It should come as no surprise we get this question frequently. Here at ZuppkeLaw, we believe your best bet is to fully document your injuries, take pictures of the incident, and gather relevant information from the authorities. If it's a stranger's dog who bit you, work with animal control to locate the owner.
Now let's discuss the dog bite laws in Michigan. It is against state law to allow your dog to run on the loose, even in parks. Dog owners are held responsible for any injury caused by a dog bite unless the victim provoked the dog.
At ZuppkeLaw, we handle all dog bite cases on a contingency fee basis. This means that we don't get paid until you get paid.

Slip or Trip and Fall and other Premises Liability Claims
Slip and Fall, or Trip and Fall accidents, and other accidents caused by the negligence of an owner or possessor of property are commonplace. But these "premises liability" claims can often be complicated. ZuppkeLaw has specialized in these cases since 1980. Whether the property was improperly maintained or has defective elements, if you were injured by the negligence of the owner or possessor, call ZuppkeLaw for a free case assessment.
But just because these are common incidents doesn't mean you shouldn't be compensated for any injuries or recovery time. At ZuppkeLaw, we routinely help slip and fall victims get what they deserve. This could mean building a strong case against the owner of the property who failed to take care of the sidewalk, walkway, or floor.
So what does the law have to say about slip and falls? Let's look at the Michigan Compiled Laws section 600.5805, which states, "the period of limitations is three years after the time of the death or injury for all actions to recover damages for the death of a person, or for injury to a person or property." In simpler terms, should you fall on another person's property and incur significant damage, you must file your claim within three years.
Slip and fall cases are often complex. As the person filing the claim, you might find that proving negligence is difficult, to say the least. Again, we recommend contacting an experienced attorney to manage your case.
Part of what makes ZuppkeLaw different is that we never charge clients upfront. Our Michigan law firm takes premises injury claims on what's called a contingency fee basis. This means our lawyers get paid when you get paid — period.
In our nearly four decades of practicing law, we have recovered millions of dollars in slip and fall cases. The combination of tenacity, compassion, and experience allows us to beat the insurance companies that do everything possible to keep you from getting the compensation you deserve.

Contact Our Personal Injury Lawyers In The Greater Metro Detroit Area
Don't make the mistake of trying to take on the opponent's lawyer or insurance company yourself. Instead, turn to ZuppkeLaw as your legal advocate. We proudly serve the following cities:
ZuppkeLaw serves many cities and counties throughout Michigan. By example only, Oakland, Wayne, Macomb, Genessee, Ingham, and Washtenaw counties. We also serve many cities in the metropolitan Detroit area and elsewhere:
Bloomfield Hills
Birmingham
Berkley
Chesterfield
Dearborn
Eastpointe
Farmington Hills
Ferndale
Flint
Grosse Pointe
Highland Park
Livonia
Northville
Novi
Madison Heights
Oak Park
Plymouth
Pontiac
Roseville
Royal Oak
Southfield
St. Clair Shores
Sterling Heights
Troy
Utica
Warren
West Bloomfield Township
Westland
Ypsilanti
Call ZuppkeLaw today at (248) 206-5900, When Winning is the Only Option®.